Added to your basket
PediVis Active has been added to your basket .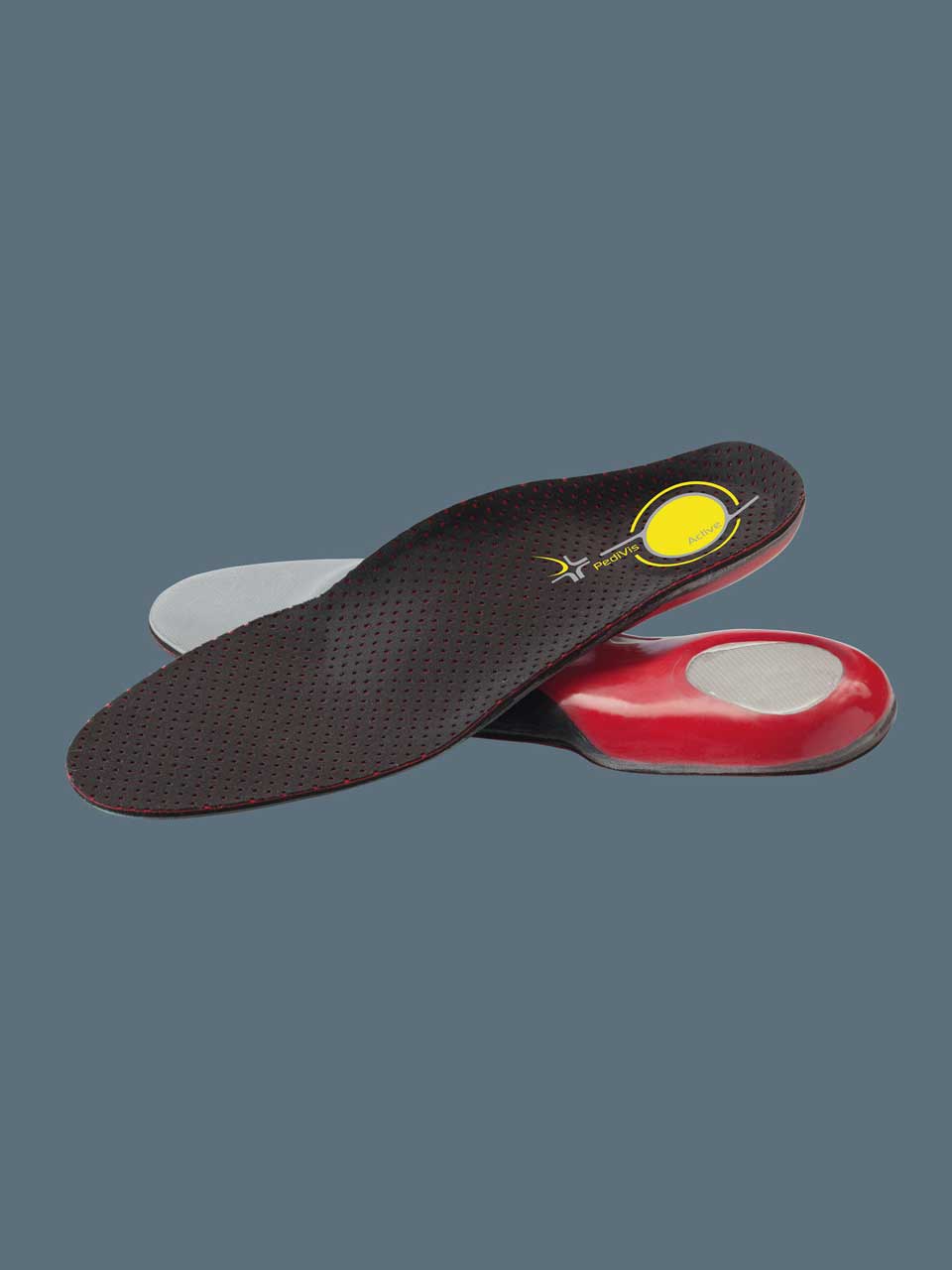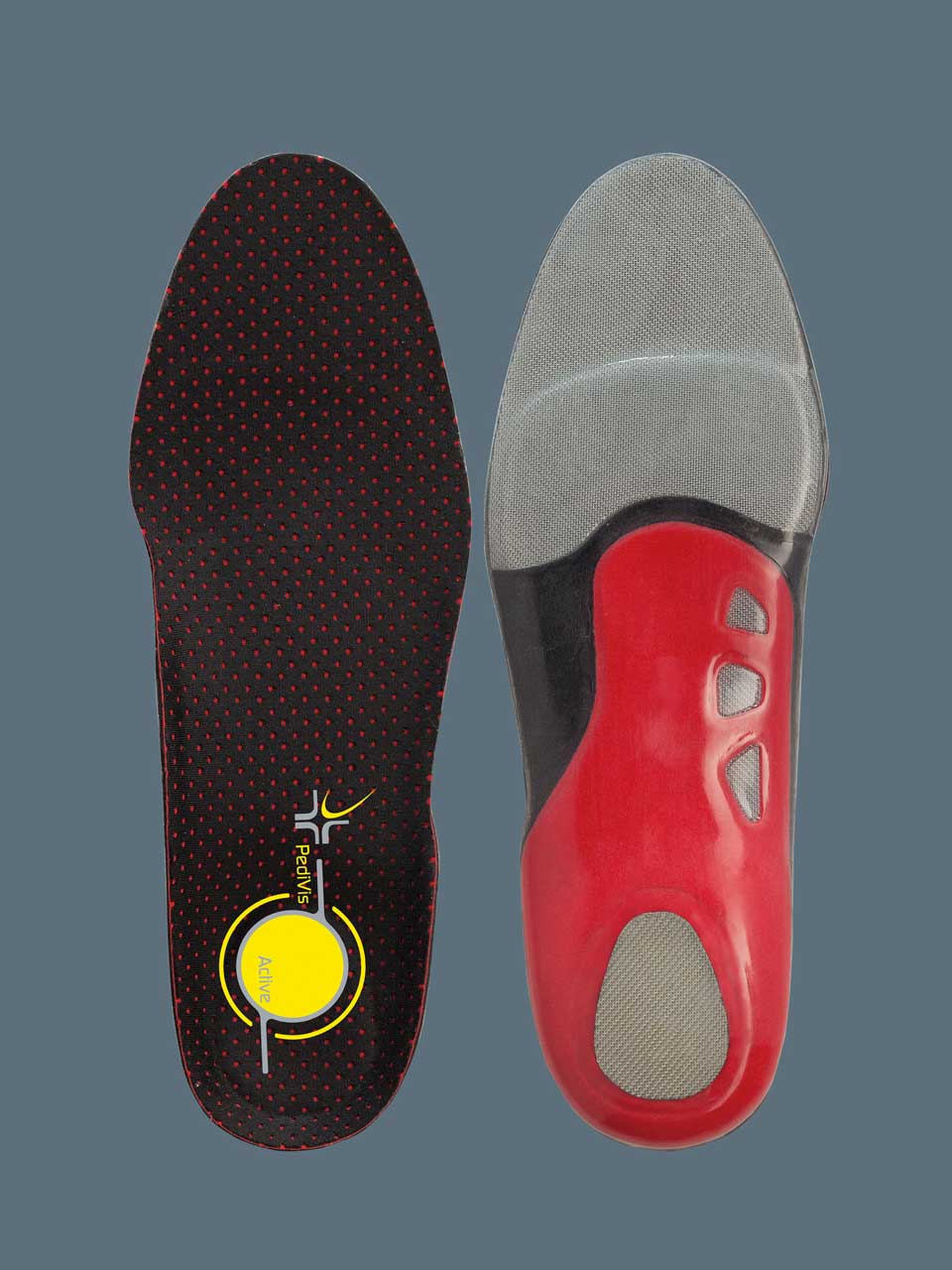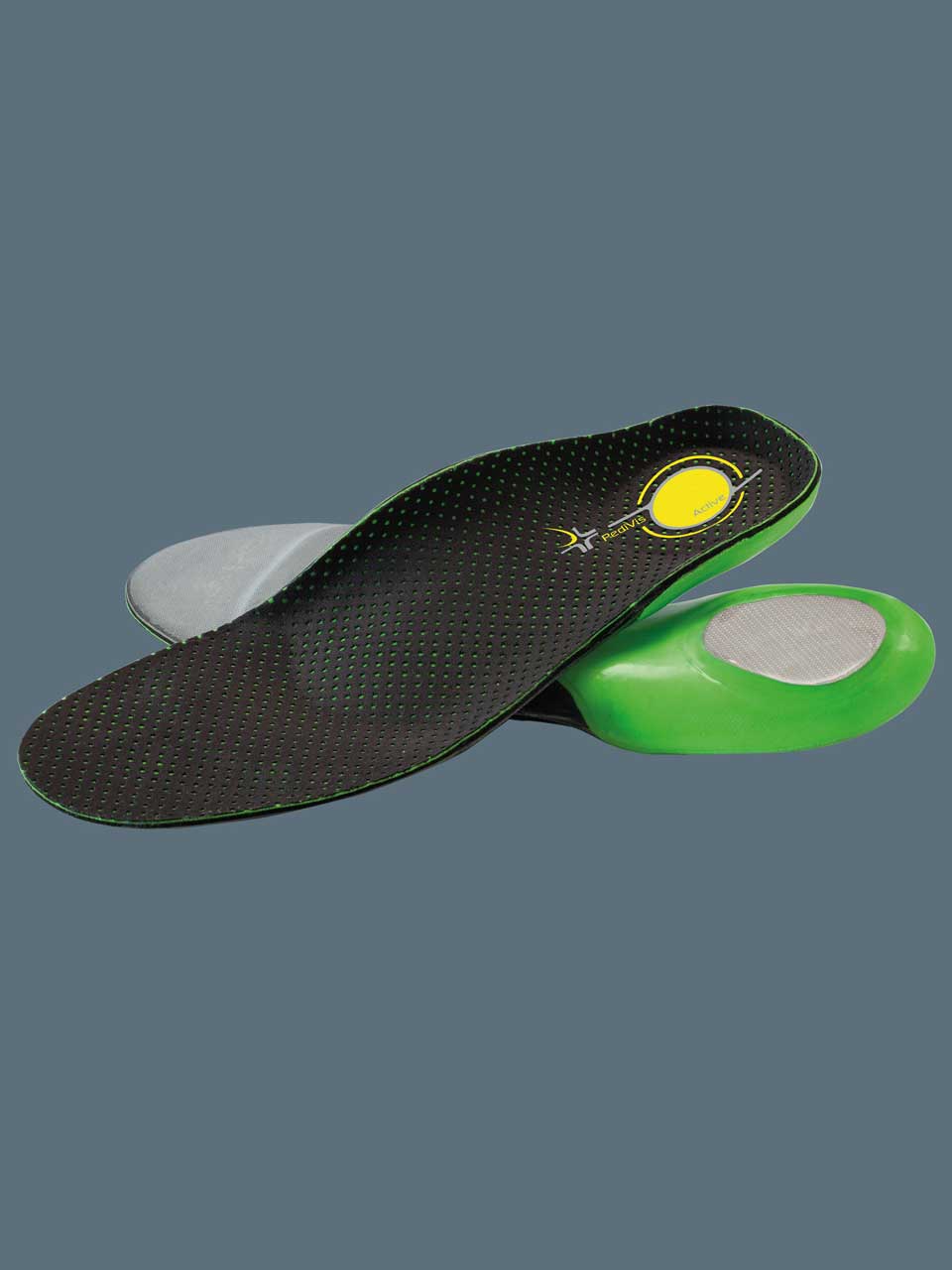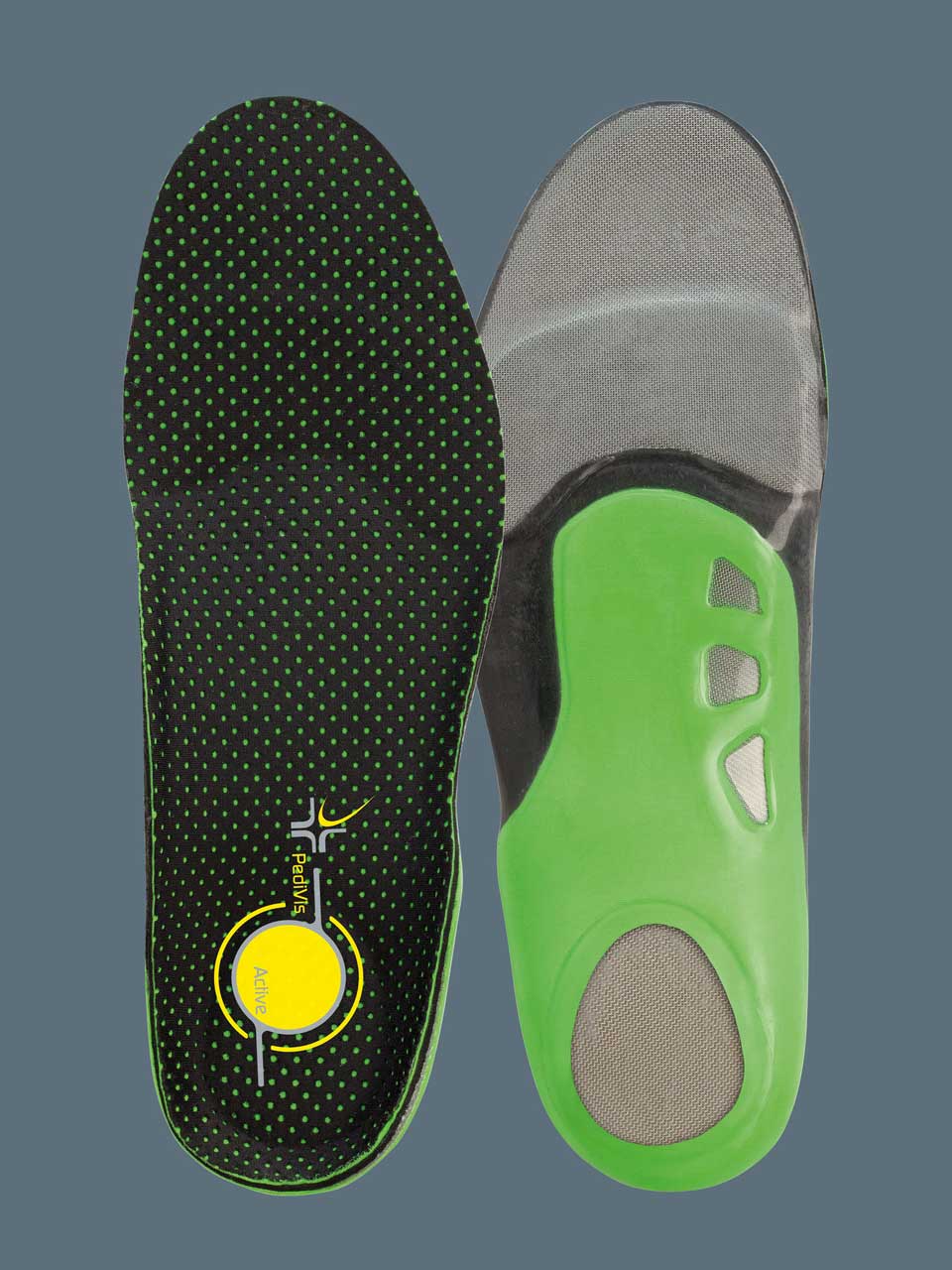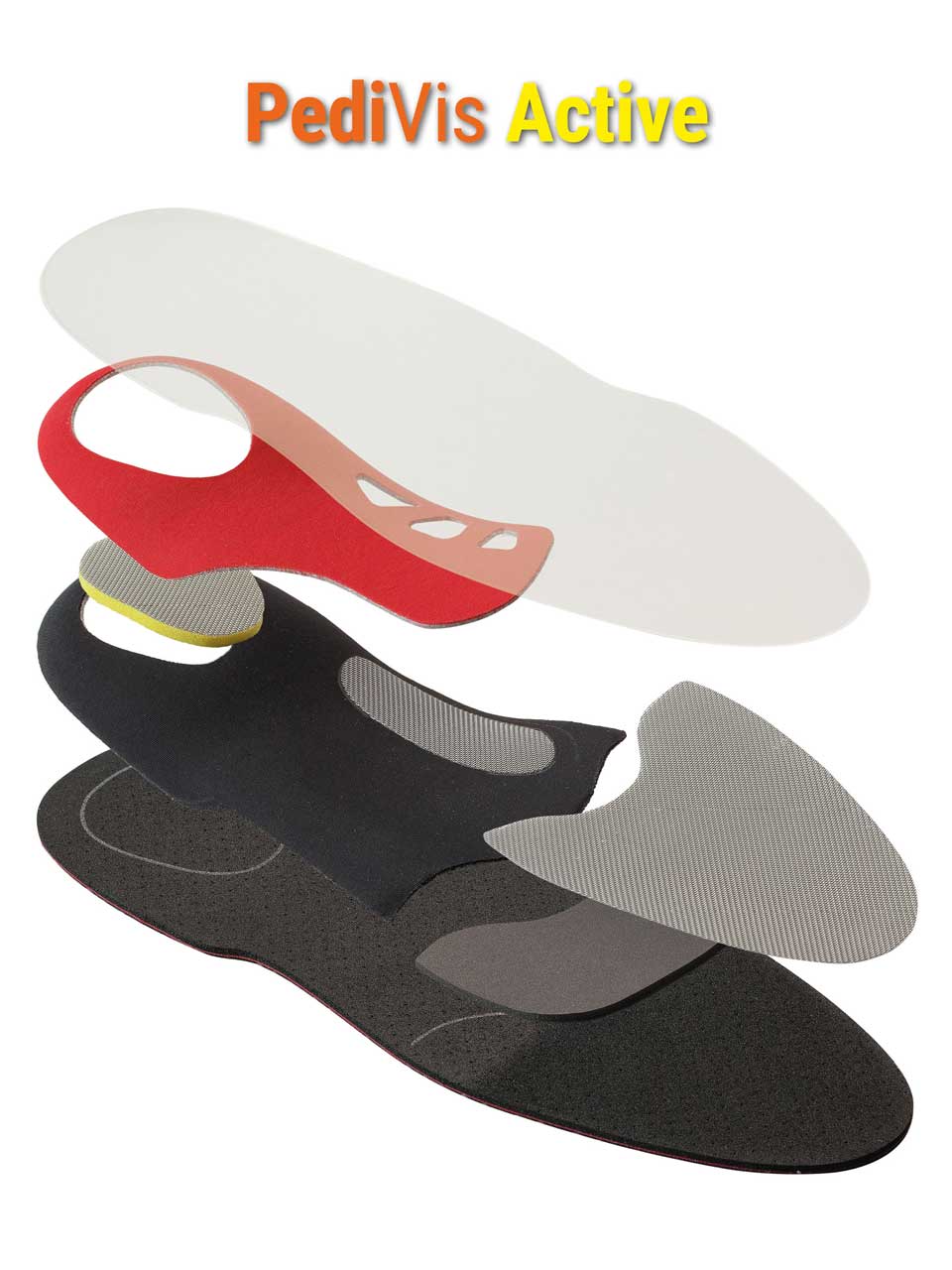 ---
PediVis Active
Cushioning insole
Product code : M90216 | M90217
| | |
| --- | --- |
| PediVis Active (narrow) | Item M90216 |
| Shoe size 35 / 48 | |
| | |
| PediVis Active (wide) | Item M90217 |
| Shoe size 35 / 48 | |
supplied in pairs
The clear polyurethane film covering holds together and protects the parts of the insole. It keeps the insole firmly in place within the shoe even during very active wear
The top covering in Lycra Alveare fabric offers odour control. The fabric undergoes a special treatment that breaks down any sweat produced by the feet and naturally neutralises the molecules that cause unpleasant odours
The lateral support offers a better fit for the heel and stability for the foot even under strain
The anatomically designed heel support stabilises the heel area; it works with the arch support to limit pronosupination; it extends to the midfoot to also support the metatarsal bones (the shape can be altered). It contains the shockabsorbing insert
The shock-absorbing insert cushions any vibrations and impact force as the foot touches the ground
The strong resin shell retains its shape and guarantees proper support
Viscoelastic metatarsal cushioning provides added comfort during the propulsive phase
EVA (30 ShA) covering for enhanced comfort
Stabilization in prone supination
Plantar fasciitis
Flatfoot or cavus foot
Metatarsalgia
Inflammation of the heel.